Rust Removal and Battery Acid Stain Restoration
Your property is precious, and it shouldn't have any rust or battery stains bringing it down. You can think of DC Dynamic Cleaning as the professional eraser for your exterior. With our battery acid stain restoration and rust removal services, your property is always prepared to project its best.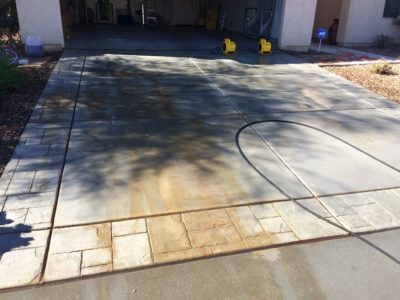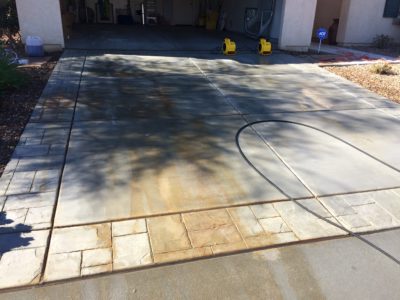 We Make Stains Disappear
You take a lot of pride in your property, but when you're working against rust and battery acid stains, the odds are often stacked against you. These eyesores require a professional touch — and it's our job to deliver.
We specialize in a professional suite of stain removal services that bring out the best in your property. This is achieved using:
Special cleaning products: Our cleaners are designed to address the buildup caused by battery acid stains and rust — because they require a special touch.
Powerful cleaning technology: We use pressure washing technology that extracts the stains for good so they won't make a comeback.
Comprehensive solutions: Rust and battery acid can impact concrete, asphalt, and a range of other surfaces. We have a solution for each and every one
Create A Pattern for Curb Appeal
Our goal is to not come back to your property every six months to remove stains caused by rust or battery acid. That's why our service always includes a consultation in order to pinpoint the source of the stain. Typically, these eyesores are caused by:
Golf carts or other vehicles: Battery acid often leaks from any battery-powered vehicle, and the result is an eyesore.
Irrigation: Some irrigation systems have trace amounts of iron. When they interact with moisture, you can get widely distributed stains.
Don't let stains co-opt your property's curb appeal. With a full suite of battery acid stain restoration and rust removal services, you can always count on the best for your exterior and a positive first impression that is ready to stick around!
Let's Talk!
Battery Acid Stain Restoration and Rust Removal Gallery