Pressure Washing Coachella Valley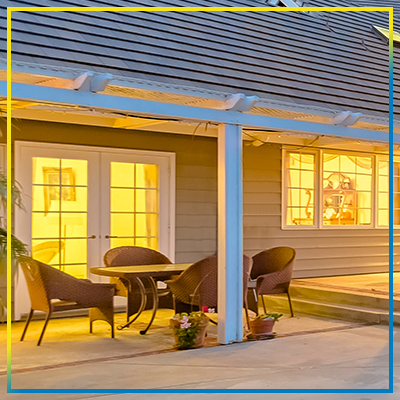 Your home is your castle, your retreat from the outside world where you can relax and unwind. However, what does your home look like to the outside world? Is the siding a bit dingy, or has dirt and debris starting clinging to the paint? At DC Dynamic Cleaning in the Coachella Valley, we offer professional pressure washing services that can make your house and your property look like new!
An Experienced Team
Our team of experienced technicians always brings their very best to each job. Whether you're looking to pressure wash the exterior of your home, or you need to clean off the driveway, we're here to help.
The Benefits of Pressure Washing
There are many benefits to having your house professionally cleaned by an experienced pressure washing team. You can increase your home's curb appeal, make your property safer, and prolong the lifespan of your siding, concrete, and other areas by having them cleaned on a regular basis.
What Can We Clean?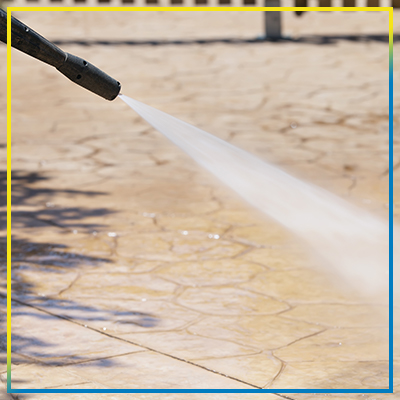 When it comes to pressure washing your home and surrounding property, there's a wide variety of things that often need to be cleaned. We can take care of removing dirt, debris, and marks left by wind and weather on your:
How Long Will the Job Take?
When you hire us to take care of your property, you'll likely want to know how long the job will take. You may have guests coming to visit soon, or you might be planning to put your house on the market in the next month or so.
At DC, we will always provide you with a fair and honest time estimate for when we can get to your house and how long it will take to clean what needs to be washed. A one-story house can take about one to two hours to clean, and if we're taking care of your driveway, roof, deck, and more, you can expect the job to take more time.
---
Get Started Today
If you're interested in any of our pressure washing services in Palm Springs, Palm Desert, or anywhere along the Coachella Valley, then please contact us today. We'll provide you with a free quote on our services and gladly answer any questions you may have. When it comes to keeping your house and property clean, there's no better choice than us.
We look forward to hearing from you!